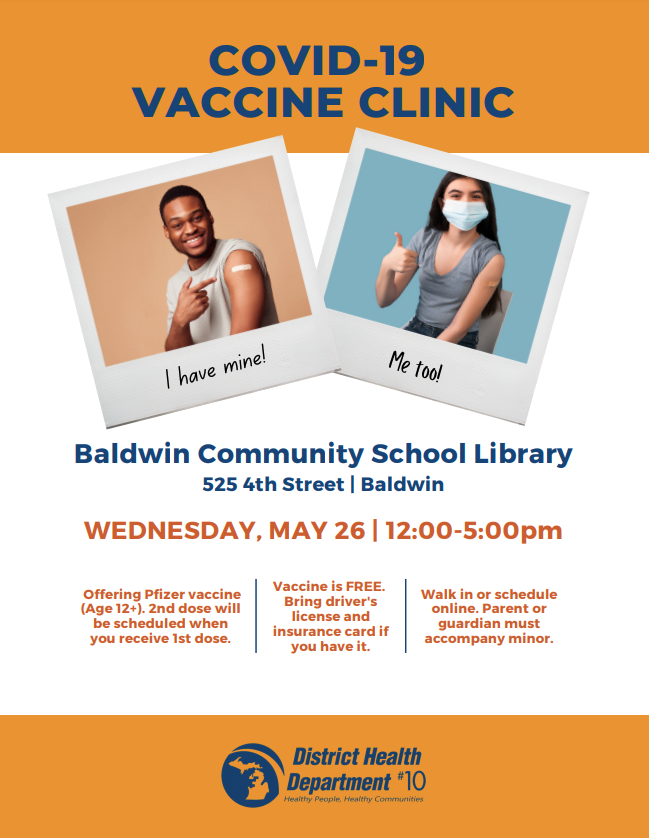 Vaccine Clinic for Anyone Over 12
Rick Heitmeyer
Tuesday, May 18, 2021
District Health Department #10 will offer a Covid–19 Vaccine Clinic at the school on Wednesday, May 26, from 12 noon to 5 p.m. Information is available by clicking here.
Offering Pfizer vaccine
(Age 12+). 2nd dose will
be scheduled when
you receive 1st dose.
---
Vaccine is FREE.
Bring driver's
license and
insurance card if
you have it.
---
Walk in or schedule
online. Parent or
guardian must
accompany minor.