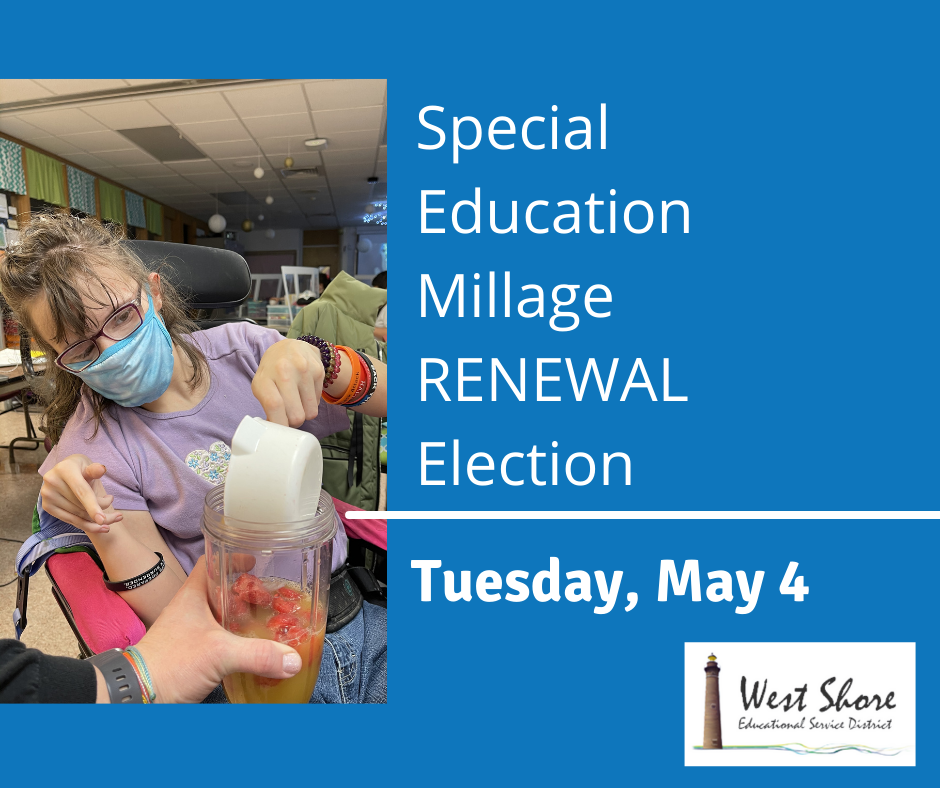 Special Education Millage on the Horizon
Rick Heitmeyer
Monday, April 26, 2021
An important election is on the horizon. As you know, our teaching and learning mission is supported by many partners. One partner we work closely with every day is the West Shore ESD. Just in the delivery of Special Education programs and services alone, Baldwin Community Schools and other school districts in our area team up with the ESD to serve more than 1400 students with disabilities every year.
On Tuesday, May 4, people will vote in the Special Education Millage RENEWAL Election. I hope you remind your family members and friends about it. It's NOT a tax increase. It's the same 1 mill / 8-year levy that has been previously approved by voters in 1990, 1998, 2006, and 2014.
Over the last eight years, the total reimbursement to our school district alone has been $1,039,419. (Significant support to say the least!)
We encourage you to check the following website out to learn additional information about the election.