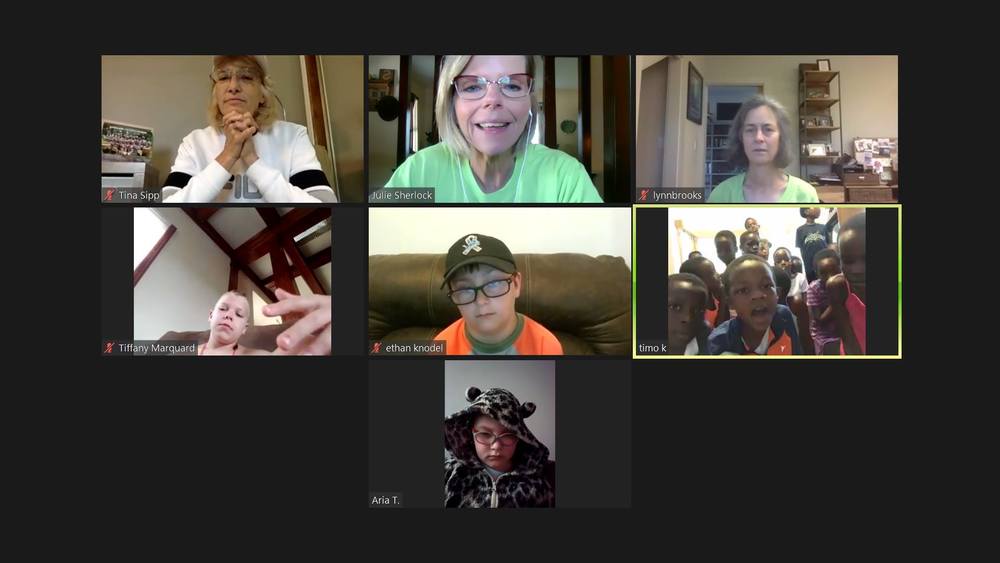 Fourth, Fifth Graders Zoom With African Children's Choir
Rick Heitmeyer
Tuesday, June 23, 2020
Baldwin Elementary fourth and fifth grade music students had the opportunity to have a Zoom meet-up with The African Children's Choir today. This group of exceptionally talented children from Uganda are here in the United States as a part of their world tour, but are sheltering in place in North Carolina, due to the COVID-19 pandemic.
The choir shared some songs with our students, and were able to exchange questions about their lives at home, their studies, favorite sports and games, and what they like to eat. The Ugandan students love American lasagna and pizza!
We are planning to have Zoom recorder lessons with our fourth graders and the choir over the summer break. Many thanks to our students who were able to connect to the Zoom, despite storm-related power outages! GO PANTHERS!!!